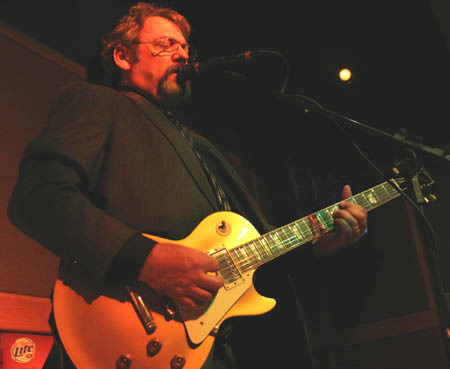 Bruce Williams-Vocals & Guitar
Here's a video of the band appearing at the recent Kiley party:
Video produced by Scott & Tim Williams
Bruce Williams-Vocals & guitar
Dave Williams-Bass
Tim Williams-Drums
Scott Williams-Keys
Here's a video of the band at Steven's Steak House not too long ago:
Video courtesy of Tim Williams
The Bruce Williams Band is known for putting on a great show because these guys love to play! They have their own unique interpretations of blues, jazz and soul songs, and they also perform eclectic original material. Available for clubs, fests, private parties and restaurants. The group will tailor their show to fit the needs of the room.
Here's a video of the band playing the song, "A Nickel & A Nail" at Pete Miller's in Evanston...(video courtesy of Janice Tomes)
Here's a recent video of the band playing, "Sittin' On Top Of The World" at Joplin's Java:
Here we are at Joplin's doing an original composition "These Are Things"
Booking info: Bruce Williams at 224-627-8597 astrumur@aol.com

Brothers David and Bruce Williams have joined forces. Originally from the San Francisco, CA area, the brothers pursued separate musical careers – David in the San Francisco area and Bruce in the Chicago area. Singer-songwriter Bruce developed a guitar style derived from the folk music of the early '60, and later was hooked by Chicago Blues. He played guitar for such notable Chicago bluesmen as Junior Wells, Lefty Dizz, Jimmy Dawkins and Mark Hannon. Bruce's original songs spring forth from his diverse life experiences. His songs are rootsy, eclectic and are extremely popular with audiences. On stage he is an emotional and technical force. David has played bass professionally for decades, and has an extraordinary background in blues, rock, R&B, soul, and country. He has mastery of the instrument and provides solid yet creative grooves that bring songs to life.
www.williamslive.com
Booking info: Bruce Williams at 224-627-8597 astrumur@aol.com

The Bruce Williams Blues Orkestra is a versatile band capable of putting on a revue that will knock your socks off! This larger format band (4 to 7 pieces, depending on the gig) delivers the real deal! Blues, soul, R&B and rootsy originals...
Here are a few audio samples of The Bruce Williams Blues Orkestra:
'The Healer' written by Bruce Williams ©copyright 2010
Also available with the great King Robinson!

Click below to access the album, "Hit The Big Time", and listen to samples of Bruce Williams and King Robinson together!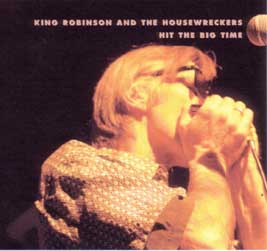 Booking info: Bruce Williams at 224-627-8597 astrumur@aol.com